Well it is time to announce the winner of my blog giveaway! I was so excited to see how many people entered into the contest--there were close to 50 entries!! Thank you everyone for your participation.
My adorable little niece Bethany got to pick the winning name out of the hat...or Easter basket! (It seems that the Easter basket is one of my two little nieces' favorite toys year-round.)
Bethany with all the names in the Easter basket...choosing very carefully...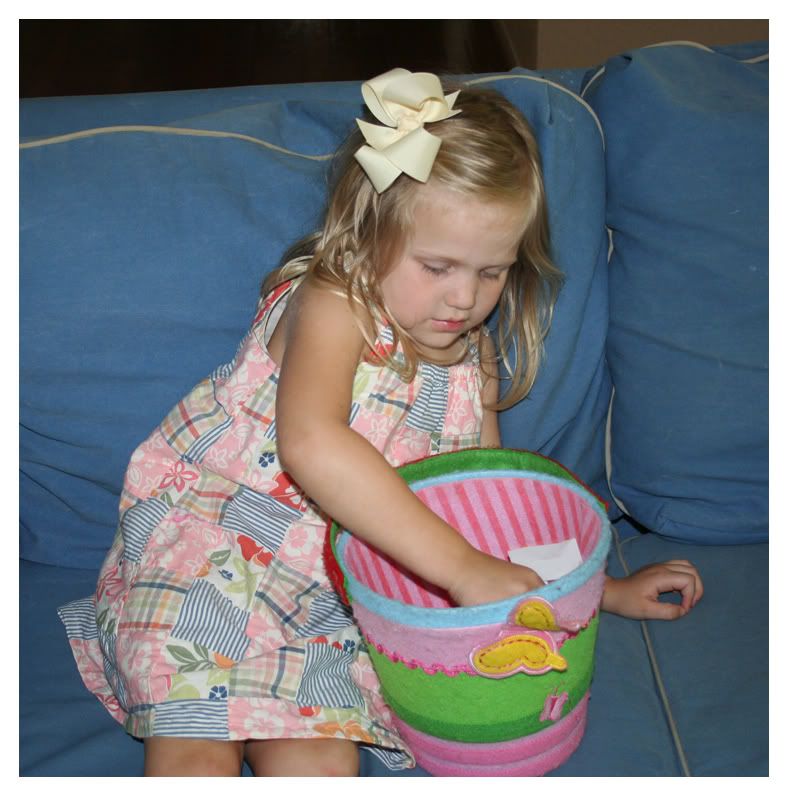 ...and whose name did she pull out??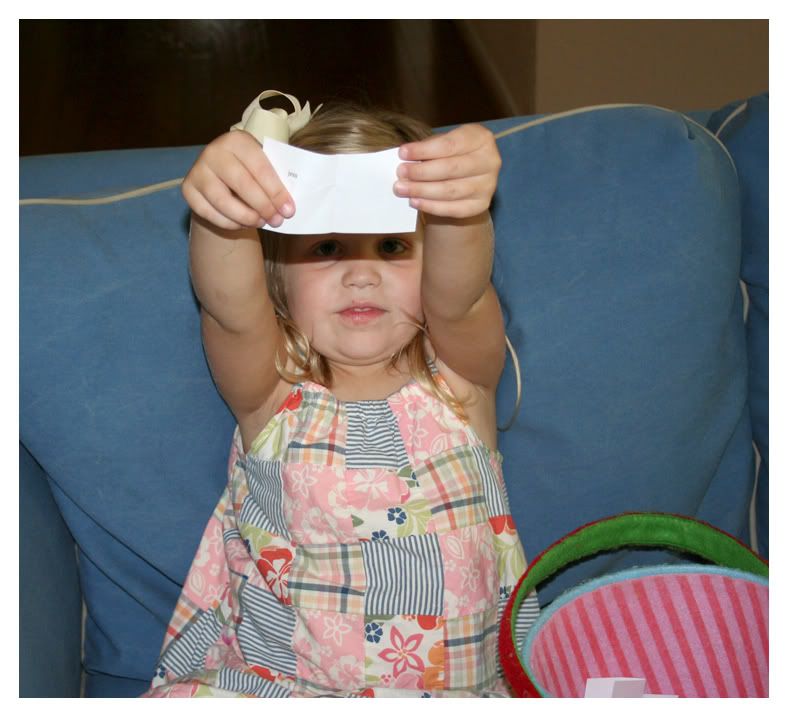 Jess!!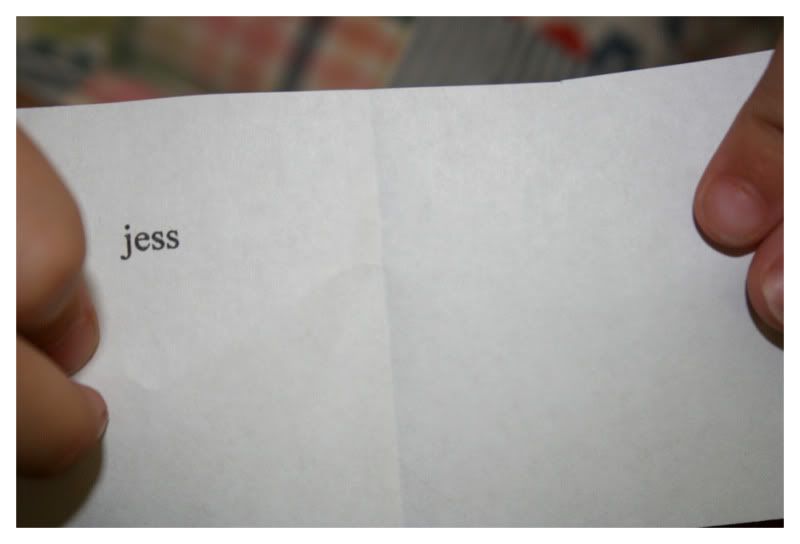 Congratulations Jess! I have contacted the lucky winner to tell give her the news.
For everyone who entered, thank you so much! And keep checking back...I will have more blog giveaways in the future!!!
Thanks again, and congratulations Jess!